ABOUT THE COMPANY
CYTechnology was launched in Thailand in 1989 as an Electronics Manufacturing Services (EMS) supplier for major US electronics companies, including Seagate Technology. Our company was one of the first companies in Thailand to receive SGS Yarsley's TS16949:2002 certificate.
CYTechnology strives to be the leading EMS supplier for the global industrial electronics industry. With more than twenty five years in the industry, we offer an unrivalled combination of performance, adaptability and cost competitiveness. Our multicultural team serves our customers as long term partners, investing in each other's future value creation.
CYTechnology serves a wide range of companies across industries, such as medical equipment, industrial equipment, energy and environmental systems, audio and automotive applications, to name a few.
SERVICES
- PCB assembly on flexible high-tech robots
- Manual insertion and mechanical mounting
- Box build assembly, test, end-user packing
- Coating or potting of electronic products to resist environmental stress
CLIENTS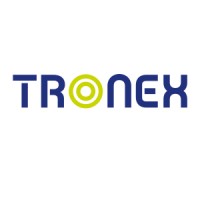 Tronex A/S
Rockford Corporation
Artco
TE Connectivity (Tyco Electronics)
Pioneer Manufacturing Co., Ltd.
Nissho Seiko (Thailand) Ltd.
Siam Kubota Corporation Co., Ltd.
Junkosha Inc.
QUALITY SYSTEMS
ISO 9001:2015
ISO 14001:2015